Home » Wedding Supplies » Tips on wedding morning for brides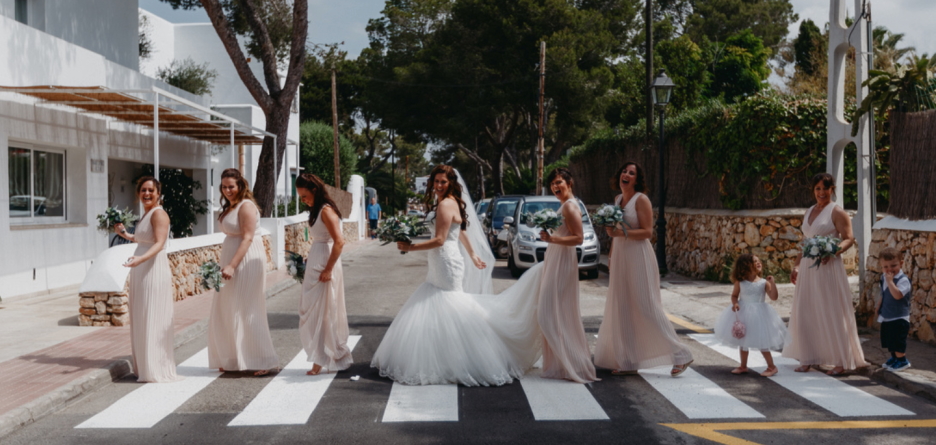 Wedding is a lifetime dream for every single soul, in fact, every individual wait for this special day. In this case, proper planning is required to celebrate wedding ceremonies without any worries especially this is a very important criterion for the bride to enjoy the wedding.
Because the bride is going to be the hero of the ceremony so, she has to get shine in between the crowd. But getting the perfect bridal look is not that simple thing because there is a collection of things which going to give the bride a shining bridal look like attire, accessories, makeup, and more importantly her smile. Here are a few tips for wedding morning bridal preparation. You can look at them and make your wedding morning tension-free.
Have good sleep
The next day is going to be your special day so you have to stay fresh. In this case, it is possible only if you have well and enough sleep so takes an early sleep. Through having early sleep you can avoid the anxiety, which arises from deep thinking about the day or future.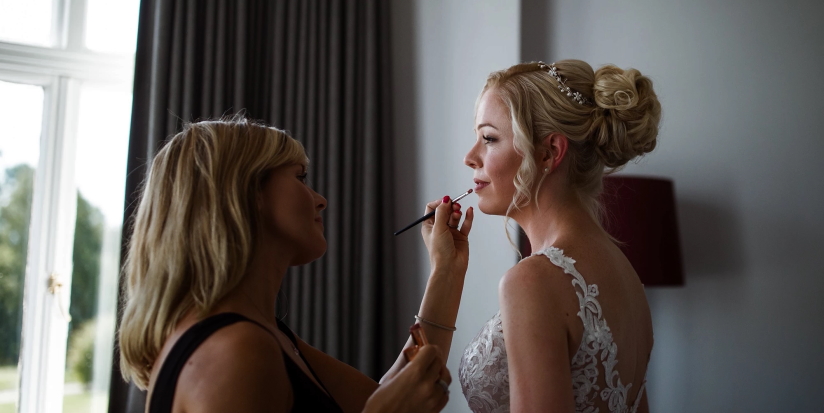 Dress and accessories
When it is about the wedding dress and accessories of the bride is going to be a big matter than the grooms. In this case, before the morning of the wedding, you have to keep the ready attire and accessories you going to match on your wedding morning. So that on your special you can have them readily there won't arise the need of searching for something important for your bridal makeup.
Have trial
Not only during the wedding when it is all about your important occasion you should have makeup and attire trials that are to avoid the problem that could arise from unfitting of wedding attire or bridal makeup.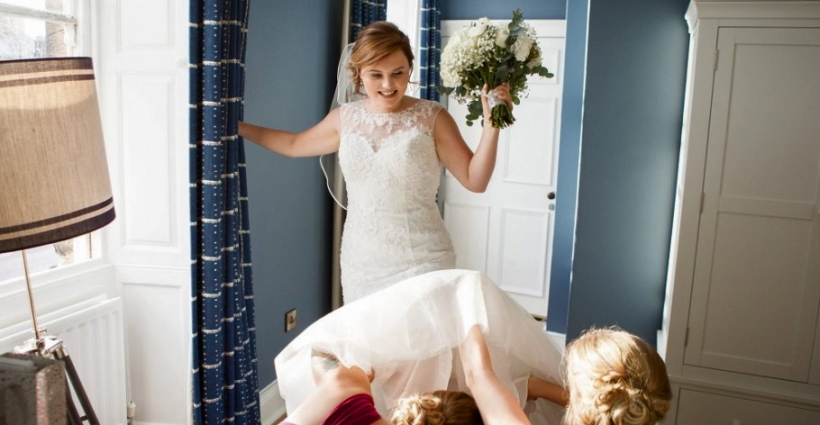 Set your mood
Usually, more to groom bride has so many things in their mind on their wedding morning but remembers that may take away your bridal look. So you have to set your mood to enjoy your wedding ceremony with the flow. To set your mood you can have a meditation or listen to your favorite music list this is the first tip that comes in calm wedding morning rules. Try to follow it because this works for every bride and also helps you in getting out of those wedding tensions.
Have food
Before reaching, wedding stage put some food inside your stomach to get some energy and also to keep you fresh during your wedding ceremony.
Wedding is going to be the one time festival of life, so try to enjoy them by taking these tips.