Petal & Vine is a wedding blog that balances stylish inspiration with honest, helpful advice.
We don't believe that there's such a thing as 'the perfect wedding' but we aim to help couples create a vision for their own kind of perfect day.
We celebrate diversity in weddings, and want to bring inspiration to couples of all faiths, cultures, genders, sizes and styles. Through our blog and social media channels, we share real weddings, styled shoots, bridal collections, music playlists, travel tips, health and wellness features, planning tips and so much more.
But between you and us, the real weddings are our favourites – just check out the joyous smiles and loved-up glances below and you'll see why!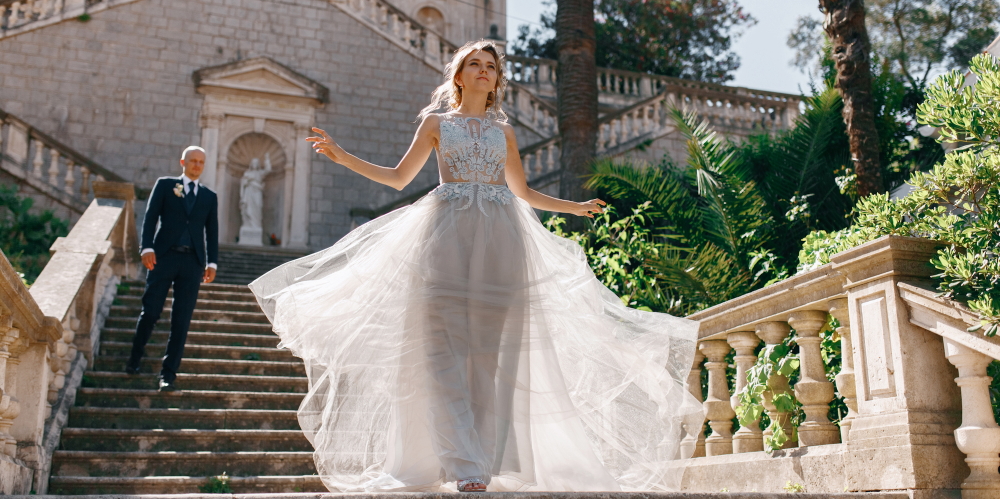 Meet Dorothy Mitchell
I'm Dorothy Mitchell, the wedding-obsessed editor-in-chief of Petal & Vine.
Photographing weddings around the world, I know a bit about boogying down on the dance floor. My obsessions include flower crowns, entrances by horse or camel, and worldwide adventures.
So how did I get here?
As a wedding photographer, Petal & Vine was always my favorite blog. Elizabeth's enthusiasm for adventurous, out-of-the-box & diverse weddings gave me a platform to share my work that many others didn't.
When my Petal & Vine dream job opened up, it was only natural that I hopped on board.
Now I get to share with you all of my wedding expertise gained from over a decade in the field and curate my favorite weddings sent from photographers and industry pro's around the world – how fun!?