Home » Wedding Supplies » Information should be contained on the wedding invitation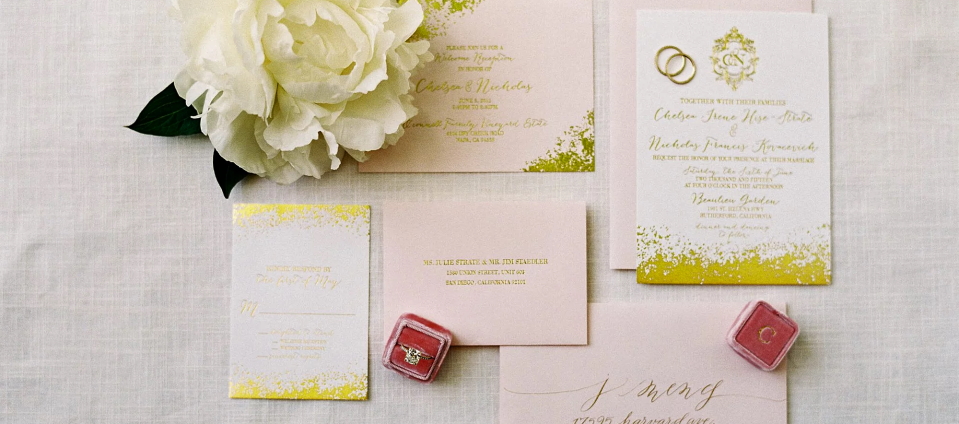 Are you getting ready for your marriage? Have you planned everything for your marriage ceremony, most importantly about your marriage invitation? More to anything marriage invitation and other marriage arrangements are the very important things, in this case, you cannot fulfill all those arrangements without proper planning.
Especially when it comes to the marriage invitation, you should get to know the information goes on a wedding card because when you do not have proper knowledge on them you will be leaving some of the important information that should be provided on your wedding card.
Sometimes you may know the information that should be included in the wedding card but you might get confused about its importance. In that situation, you can look at the below content which gives ideas on including the information on your wedding card for both beginners and people who are in confusion about wedding card information.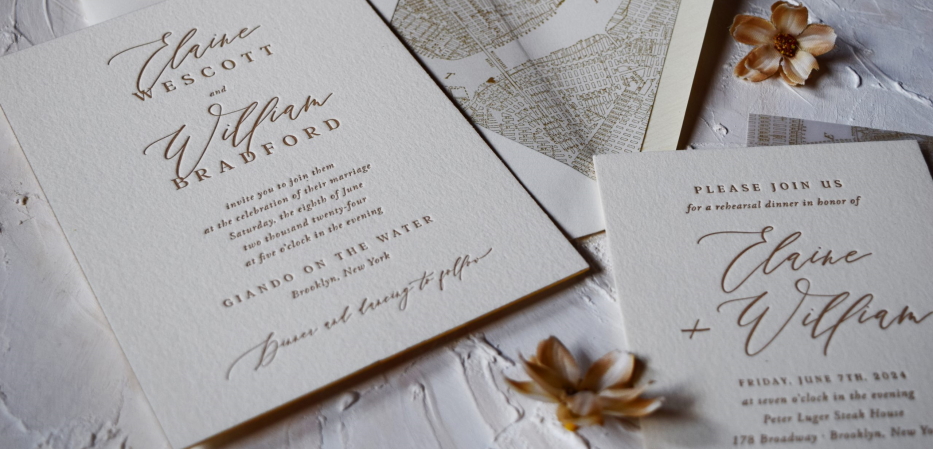 Invitation
Remember you are going to invite the people who you want to be at your wedding ceremony. So think about how important your wedding invitation is to convenience them to attend your wedding ceremony. The words in the invitation should be in the form of greeting them but there is no restriction in maintaining the formal words. You can use any kind of words to invite them but you should take them positively. Better make use of hearty words avoid those regular invitation words because they impress your guest.
Date and month
The second most important thing your marriage invitation should contain is the date and time because only when there are a proper date and month your guest can plan to visit your wedding. So clearly mention the date, time, and month of your wedding.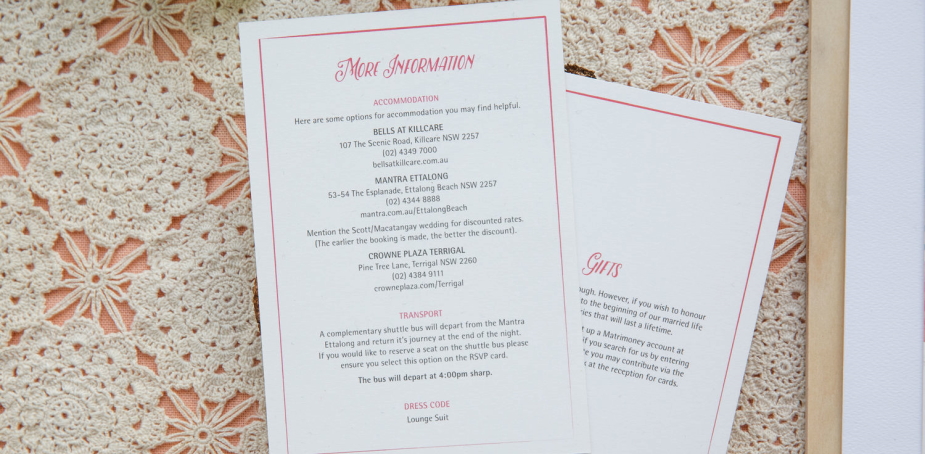 Venue
Next comes the venue, this is one of those important segments of the wedding invitation. When there is no enough information about the venue or direction of the wedding hall think about how your guest can reach you at your wedding. Get to understand how important is to mention your wedding venue on your wedding card.
Reception card
Most probably, you will have been arranged for the wedding reception on another or before the day of your wedding, in this case, include in a wedding invitation. If it is occurring in a separate place mention that venue and timing details also.
These are the few things that every invitation should be contained with but more than those individuals can add information they want to intimate to their guest.