Home » Bridal Hairstyle » Short hair bridal hairstyle ideas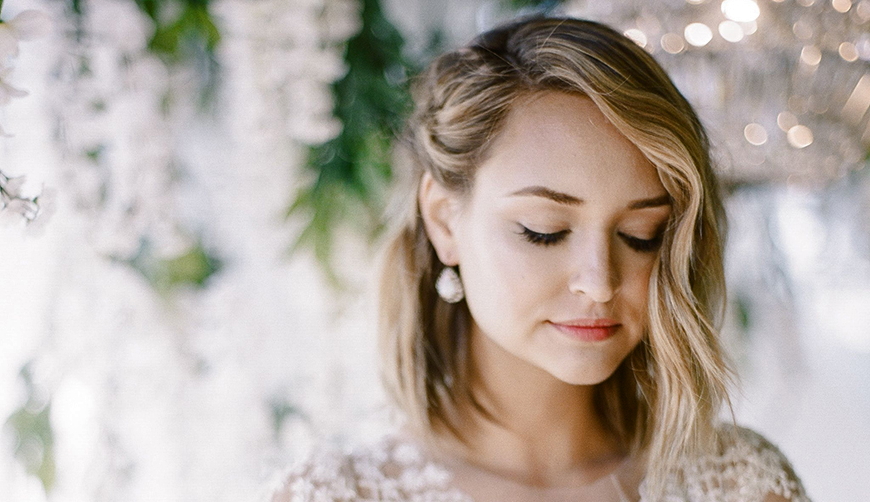 When it is about the wedding the bride can do anything on their hair because they are going to be the heroine of their day. In that case, they have to highlight them in between that wedding crowd. Remember not only the attire and accessories you going to wear influence your look the hairstyle you having also influence your look.
So pick the right hairstyles, there are hundreds of bridal hairstyles o try no matter short or long hair. Most of the short hair peoples are picking some of the routine wedding hairstyles you can come out of them, to help you here are few of hairstyles for brides with short hair look for them and try something unique and new.
Pixie with headband
Pixie is the super-cool short hairstyle anyone can have; there are no restrictions for having them at your wedding. In case, if you are having a pixie hairstyle you can match them with your wedding attire but to have perfect look accessorize your hair with a worked headband. When you don't have an idea about it there your hairstylist can help you in accessorizing your pixie cut with your wedding attire.
French braids
French braids are one of those most favorite hairstyles of the girls, no matter short or long hair you are having. When you have shoulder-length hair you can have the bridal French braids with some of the hair accessories. You can add extra charms to this hairstyle by placing the floral crowns over the hairstyle and you can also use some of the designer clips over it to secure your hair.
Soft updos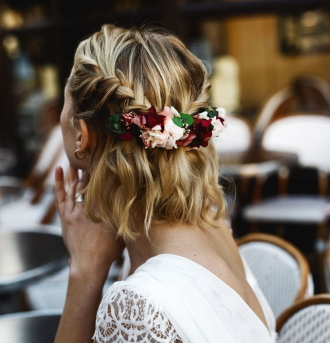 Updos goes well with the wedding attires in this case; you can have the soft updo hairstyle. Through having them you can get a cool and comfortable bridal hairstyle this is one of those painless and effortless hairstyles for any braids.
Layered loose style
Layered haircut usually looks amazing when you are leaving them in loosely, even you can have them at your wedding. But you have to accessorize them with some of the designer hair accessories or with floral crowns by this you could encourage their look. This layered hairstyle going to complement your wedding look.
A few of the best short wedding hairstyle ideas are shared in the above content you can look at them and try them on your day of the wedding.